Pixcom is proud to be behind another guinness world record breaking project – Smart Police Station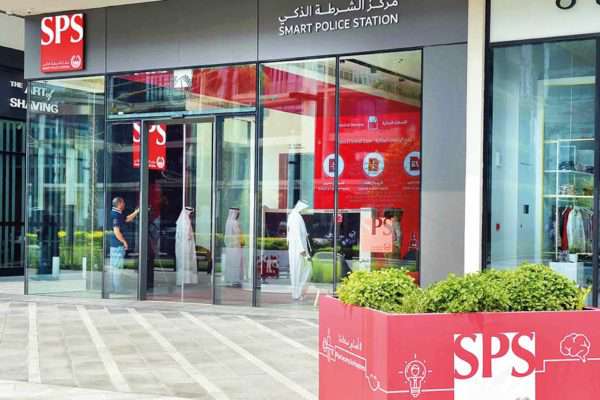 PIXCOM in its success endeavor, achieved a remarkable project implementation, which ultimately resulted in Guinness World Record, includes a smart police station for Dubai police, which is a totally automated police station, where residents can seek key services such as reporting crimes, traffic incidents as well as 33 other services 24/7.
Smart Police is one of its kind community service, where first implementation is a prototype, which will be installed in and around the major part of Dubai city, where people can visit the cubicles inside the station and can also have a direct communication with police officers introducing the future of policing in the region.
As part of the project, Pixcom set up the whole communication, and interactive display systems in the smart police station, which pave the way for smooth interaction and flawless communication and services between all parties involved.
Pixcom also installed interactive floor for guiding visitors to the unoccupied cubicles inside the station where they can have a direct talk with police officers via large television screen.
Pixcom' sheer expertise in customized hardware and software and the vision to go an extra edge to realize the vision of its customers played a big factor behind the success project.
Pixcom had started their journey back in 2004 in the world of digital signage and technology and since then there has been no looking back. Their continued search for new technology and development has enabled Pixcom to be one of the leading digital signage provider in the region within a short span of time. Quick adaption of cutting edge technologies and implementation of state-of-art projects earned Pixcom the credibility of an innovator. The foot prints left behind by Pixcom is adorned with numerous and unique projects like Dubai Aquarium, Dubai City Walk, DWTC, etc. and the list goes on.
Pixcom is proud to be associated with 3 Guinness World Records in the region and is looking forward to achieving greater heights in the technology space in the future.