Pixcom Artistic Indoor LED Display transforms retail branch network of a Leading Bank that embraces innovation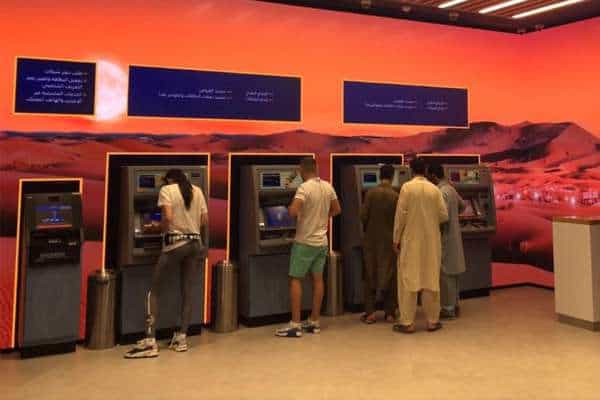 In this competitive era, indoor digital signage can be one of the first augmented components to be outfitted in the transformation cycle of a retail or a financial brand. The visual impact of digital signage instantly draws attention from customers by connecting with them on a cognitive level with vibrant images that reinforce the brand.
Even in an increasingly digital arena, the branch network can play a critical role in building trust and credibility, providing financial advice, offering convenience, and easing the transition to digital channels. Thus, Digital Signage at the branch can play a very crucial role to build a bank's brand. Since the branches handle the most complex interactions, it is utmost necessary to deliver a distinctive customer experience at the branch.
Pixcom' cutting-edge Indoor LED walls have successfully transformed a leading bank' branch network in GCC by supplying unique LED Digital walls that bridge the brick-and-mortar physical world with the virtual digital world and re-energized customer experience.
A simple transaction becomes prolonged into a lengthy affair where time seems to crawl to a standstill. However, these dynamic artistic digital walls capture the attention of the customer and helps reduce the perceived wait times while preventing customers from becoming agitated as a result of their wait. Many end up leaving feeling more positive overall about their banking transaction, even if they cannot point to digital signs as the reason why.
Pixcom' leading LED Digital Displays once again enlivens spaces effectively!