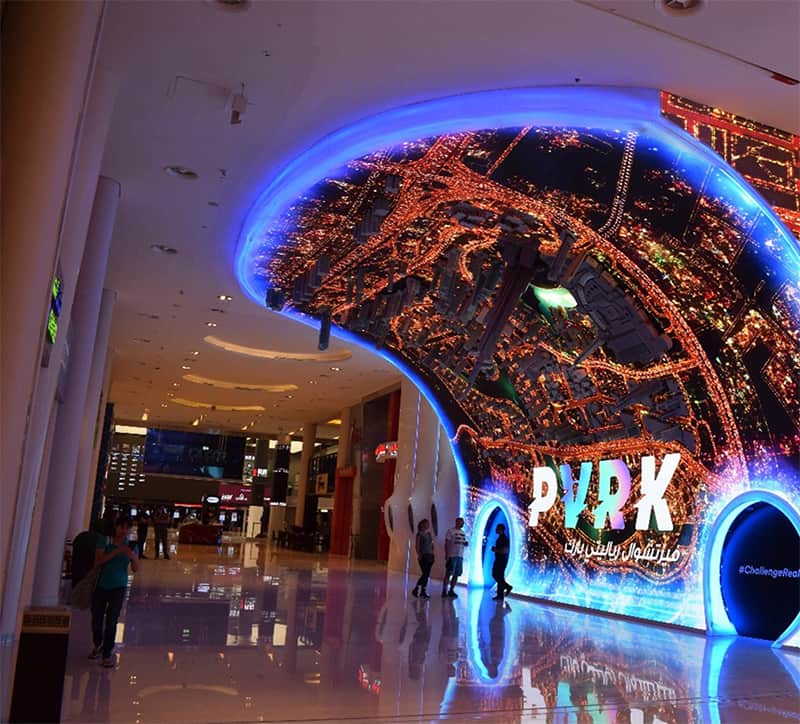 Have you ever wondered what it would feel like to live in the imaginary worlds we see behind digital screens?
Pixcom's installation of customized curved LED Screens at the world's Leading and Ultimate VR Park is just the place to visit. VR Park is Dubai's most exciting Indoor mall attraction! The VR Park is the first immersive VR experience in the middle east, complete with realistic to-scale props, an experience not to be missed. With Dubai giving you a chance to experience just that and more, at VR Park's attractions, you will find yourself completely immersed in the experiences provided.
#ChallengeReality
Pixcom has always strived hard in providing quality custom made Indoor and Outdoor LED Displays and Screens. With over decades of industry experience, we are Leaders in the field of LED Displays and Smart Solutions.